Application Tapes and Premasks
HotMask
HotMask® series of self-wound polyester transfer tapes are designed to protect printed heat transfer material from the high temperatures of heat pressing. Available in different tack levels, HotMask® transfers print and cut graphics from the carrier film and aids alignment of the graphic to the garment.
Benefits
Protects the printed surface from discoloration
Removes easily without any adhesive residue
Compatible with all brands and types of printable heat activated media
Applications
Printed flock films
Polyurethane films
Vinyl films
Media
1 item available
Image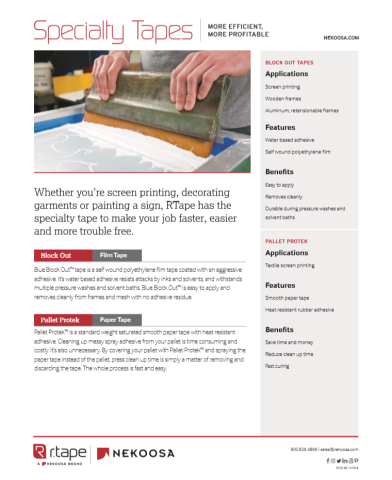 Specialty Tapes Product Overview
General product information, features, benefits, print compatibility and applications.