Image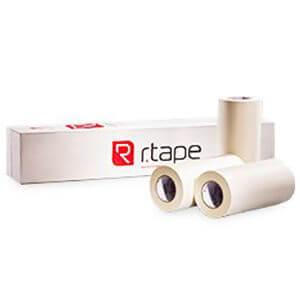 Application Tapes and Premasks
RTape ApliTape™
The Sign Maker's paper application tapes for dependable, user-friendly performance available in low, medium and high tack levels for print and surface protection and sign vinyl applications.
Features
Factory cut, razor slit rolls
Rubber adhesive
Heavyweight standard paper
Available in a variety of tack levels
Benefits
Tears cleanly...no stringy, legging adhesive
No adhesion build on stored graphics
Works in either wet or dry applications
Applications
General purpose sign applications
Screen printing
Digital printing
Surface protection
Media
2 items available
Image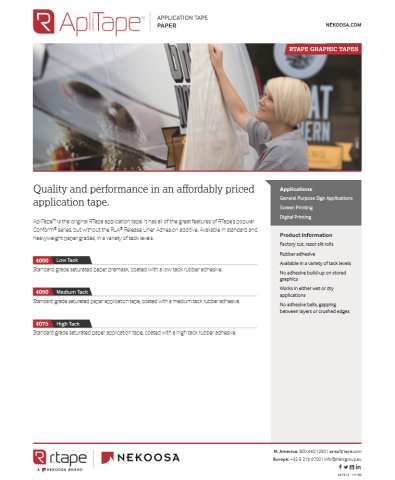 ApliTape™ Product Overview
General product information, features, benefits, print compatibility and applications.
Image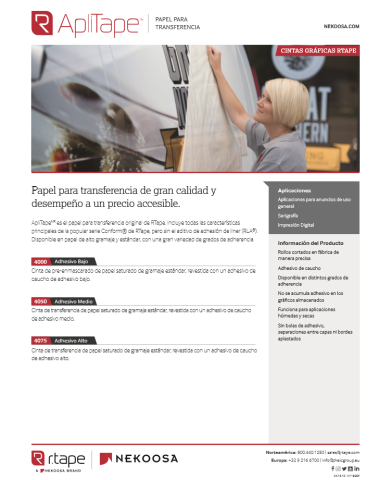 ApliTape™ Visión General del Producto en Español
Información General del Producto, Características, Beneficios, Compatibilidad de Impresión y Aplicaciones.
Product
ApliTape 4000 Low Tack
Standard grade saturated paper premask
Low tack rubber adhesive


---
ApliTape 4050 Medium Tack
Standard grade saturated paper application tape
Medium tack rubber adhesive

---
ApliTape 4075 High Tack
Standard grade saturated paper application tape
High tack rubber adhesive

---
ApliTape 4760 Medium/High Tack for UV Prints
Standard grade saturated paper application tape
Medium/high tack rubber adhesive

---
ApliTape 4885 Extra High Tack
Standard grade saturated paper application tape
Medium/high tack rubber adhesive


---